Triptico
is an excellent resource for any teacher to be use with the IWB. It currently contains over 20 different interactive resources, all of which can be easily edited, customized and saved for later use.
Triptico
runs in any computer, both Macs and PCs, so it can be used with any model of interactive whiteboard, and it is completely free.
Triptico
is a must have for every teacher wishing to make better use of technology in the classroom to engage students and foster classroom participation.
To start with
Triptico
you only have to install and launch the application and explore the different available activity makers. You can customise your own activities to suit your subject and lesson.
What can you do with
Triptico
? Well, it is really up to you! The resources are often game-show inspired and you can easily adapt the language and difficulty from simple timers, image spinners, games, quizzes and text analysis tools.
Today I start with this
Glog
about
Word Magnets
, probably the one I use the most!
Word Magnets
If you are lucky enough to have an IWB in your English class or lab, the next screenshots will bring you some ideas of classroom-based interactive activities available in Triptico.
Class vote
Students grouping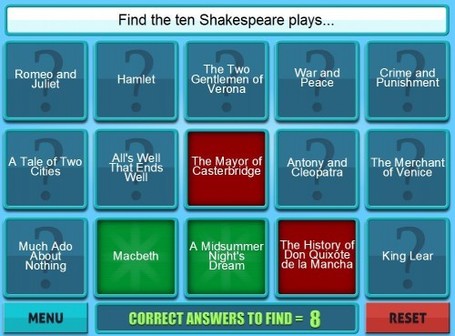 Find Ten
Team Scores
Image Spinner
Countdown timer
... And much more!